Drivers are being hammered by car insurance prices, with some people seeing quotes as high as £8,200 for a popular electric car.
The average price of car insurance has gone up by a staggering 58 per cent over the last 12 months.
---
This represents a jump of £338 for drivers, with the average cost for a comprehensive car insurance policy hitting £924.
There are fears that prices will continue to rise, potentially putting the price of annual cover to exceed £1,000, according to Confused.
WATCH NOW: Car insurance prices rising dramatically
Between July and September 2021, the average car insurance price was just £514, a decrease of almost £100 compared to the same time in 2020.
Former Top Gear presenter Rory Reid took to X, formerly known as Twitter, to vent his frustration at the price of his car insurance quotes.
He asked his 45,000 followers: "What do you pay for your electric car insurance?
"Why am I being quoted as high as £8,200 like the Tesla Model Y is a Bugatti?"
One driver said he was being charged £500 for a Volkswagen ID.3 Pro Performance, but added that the price of his diesel VW Golf had risen by £209 despite no claims.
Another motorist said he was being charged around £2,500 for a 2019 Tesla Model S, prompting Rory Reid to question whether it was wrapped in gold.
Speaking to GB News, Kevin Pratt, car insurance expert at Forbes Advisor, commented on the rising price of car insurance and the reasons behind the spike.
He said: "Car insurers are paying out around £1.10 in claims for every £1 they charge in premiums.
"If they want to remain viable businesses, they have to put their prices up.
"Unfortunately that means clobbering their customers with big increases."
One of the biggest reasons behind the rapid increase in car insurance prices is the rise in claims, with car use almost back to pre-pandemic levels.
Another factor is the uptake of electric cars, with some arguing that repair costs are increasing as a result of the more sophisticated technology packed inside the vehicles.
Many are also looking at used cars as an alternative to buying an expensive new vehicle, although these could be more likely to get involved in an accident or break down.
In a bid to save money on their car insurance policies, drivers are frequently told to use price comparison websites to get the cheapest deal for their personal circumstances.
LATEST DEVELOPMENTS: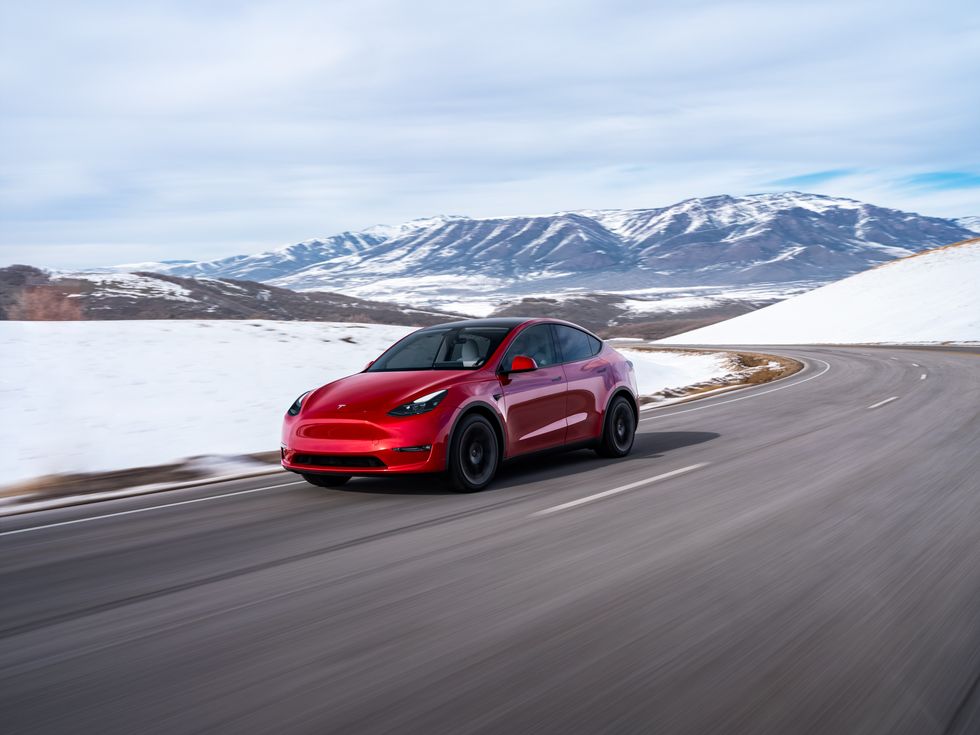 Rory Reid said a car insurance quote for his Tesla Model Y was as high as £8,200
TESLA
Money saving expert Martin Lewis has urged motorists to use these websites to save money, as well as potentially looking into whether a multi-car policy could help their household.
Based in New York, Stephen Freeman is a Senior Editor at Trending Insurance News. Previously he has worked for Forbes and The Huffington Post. Steven is a graduate of Risk Management at the University of New York.