Experts are urgently warning drivers of car insurance issues they may face with Storm Ciaran set to bring strong winds and heavy rain to many parts of the country.
The Met Office has issued a number of new yellow weather warnings and one amber warning in preparation of Storm Ciaran.
---
Parts of England, Northern Ireland, Scotland and Wales will be battered with wind and rain, with warnings issued between Tuesday and Friday.
The amber warning for Thursday will see southern England and parts of western Wales battered with strong winds, potentially up to 90mph.
WATCH NOW: Storm Ciaran set to cause havoc across the UK
The GOV.UK website states there are 25 flood warnings – where flooding is expected – and 115 flood alerts, where flooding is possible.
Experts are now warning that drivers could be massively impacted by the storm, which could also bring up to 80mm of rain.
Julie Daniels, motor insurance expert at Compare the Market, warned that the rainfall coming from Storm Ciaran could mean that flooding becomes a major issue for drivers around the UK.
She issued a further message that motorists should be aware that flooding can cause serious damage to vehicles and drivers may deal with car insurance issues.
The expert continued, saying: "You may be able to claim for flood damage if you have comprehensive car insurance, but you should check the terms and conditions of your policy.
"It's unlikely that your car will be covered for flood damage on a third-party fire and theft policy.
"You may only be covered if you've done what's necessary to keep your car safe."
Generally, car insurance providers will put flood damage into two categories: avoidable and unavoidable.
Avoidable scenarios can include if the driver takes risks and deliberately drives into a flooded area despite warning alerts from the Met Office and other organisations.
Unavoidable could be if the vehicle floods in the place where it is normally parked, such as at home on the driveway.
Julie Daniels added: "If your car is submerged, don't try to start the engine, even if the water has subsided as it might cause further damage.
"Your insurer may also have its own 'preferred repairers' so avoid drying out or repairing the car yourself.
"If you're concerned about the risk of flooding and whether your car is covered, contact your car insurance provider for more information."
The Environment Agency is also issuing warnings, urging motorists to stay away from swollen rivers and not drive through flood water as just 30cm of flowing water is enough to move a car.
LATEST DEVELOPMENTS: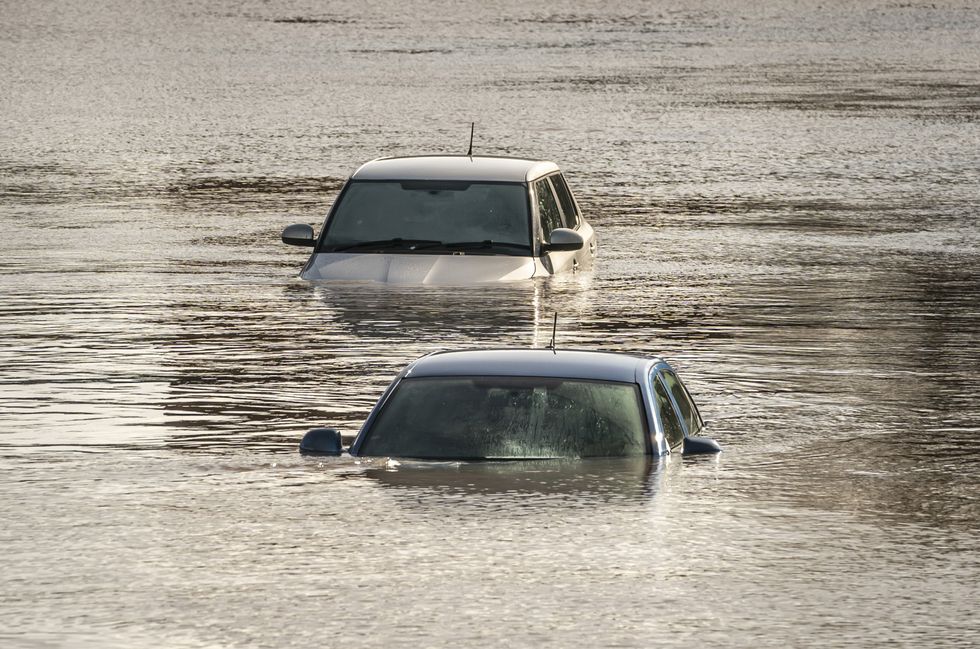 Storm Ciaran could bring around 80mm of rainfall
PA
Amy Shaw, National Network Manager at National Highways, said: "It is important to plan ahead for your journey during Storm Ciaran, and if weather conditions become challenging, adjust your driving behaviour and take extra care.
"National Highways reminds motorists to keep TRIP in mind ahead of journeys at this time of year – Top-up: oil, water, screen wash; Rest: rest every two hours; Inspect: Inspect tyres and lights and Prepare: check your route and the weather forecast."
Based in New York, Stephen Freeman is a Senior Editor at Trending Insurance News. Previously he has worked for Forbes and The Huffington Post. Steven is a graduate of Risk Management at the University of New York.